[WP] Where to get 500px Consumer Key?
To get 500px consumer key login to your 500px acount and go to Acount > Applications.
If you don't have registered app, you need to click on "Register Your Application" green button, and entered details.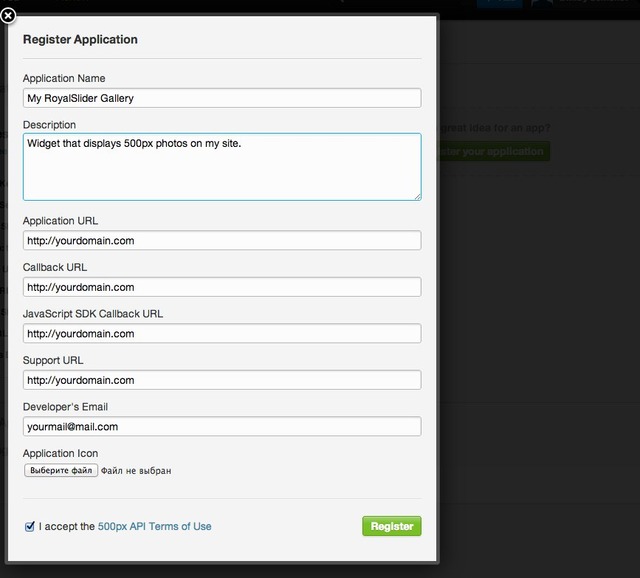 After you register your app click on "See application details" and copy your Consumer Key.